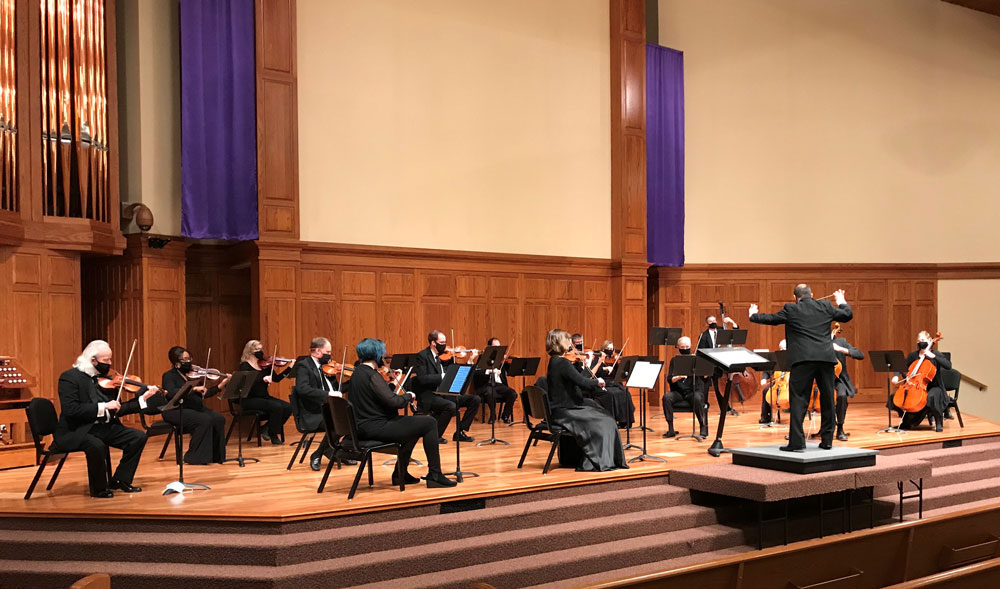 NMKSO is moving forward with caution as the restrictions of the Covid pandemic are changing. Our musicians have safely presented three wonderful virtual chamber concerts throughout the season. We are now presenting our first live concert on June 6, 2021 with the 25th Anniversary of the Summer Chamber Concert series. The concert will be held inside the spacious Grace Hill Mennonite Church with social distancing and masking as necessary, and an outdoor reception.
On July 8, 2021 our full orchestra joins for an outdoor concert during the Sand Creek Summer Daze Festival.
We continue to consider the safety of our musicians and patrons during these events and into the new season. Please contact us if you have any questions and stay in touch through our website and face book for further updates.